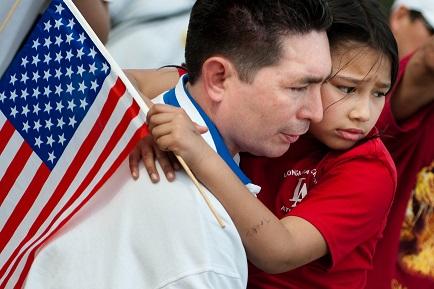 Immigration Reform in the Trump Era: A Dose of Reality
The new administration has made broad and strong pronouncements about its desire to secure the border (build a wall), expel caustic illegal immigrants (gang and cartel members) and bolster the filters for acceptance of future immigrants. Since these tenants of immigration policy represent the pillars of the incoming administration's campaign and victory platforms, expect the legislation to move quickly through the legislative chairs, albeit with much noise and rancor by the activated observers on both sides of the rope line. Somewhere in between 'send them back' and 'bring them all in' lies the fertile ground from which future US immigration strategy, policy and action will consummate.
The ability to achieve legislative success and popular support will ultimately center on the question of what to do with 11.5 million undocumented immigrants living among us. Especially those 8 million who are productive contributors in the workforce. Of focus, will be the 66% of those undocumented adults who have resided in the US for a decade or so, who most certainly have family and community roots. We can expect some bi-partisan support for 'securing the border' and 'expelling the gangs', but a campaign to remove peaceful, productive human beings, who have come here to escape oppression and enjoy 'a future' 'will be the largest challenge.
The Trump administration is positioning for, and hopeful of, a roaring economy with 4-5% GDP growth per year or better. Public works and private sector growth will demand a capable workforce and immigrants will be an important component to feed the labor beast needed to sustain such growth. Tearing hardworking, value-centered people from the economy will be counterproductive to the growth-strategy. And will create unnecessary distractions from the administrations focus on jobs and the economy. Unpopular actions will also become potent fuel to the next election cycle bonfire.
The realization of these concepts is drifting into administration planning and policy group discussions already, as evidenced by the shifting position statements of the incoming administration choir directors. The rhetoric has migrated from "send the undocumented out" to "we'll see what we need to do" for those non-criminal undocumented people among us.
The public will be watching with great interest, expecting promises of vetting of future immigrants and securing the border to be kept. Finding common ground in thought and act that protects the citizenry, promotes labor growth and projects a heartfelt society based the best of human values will be one of the first acts of the Trump and GOP majority ballet.